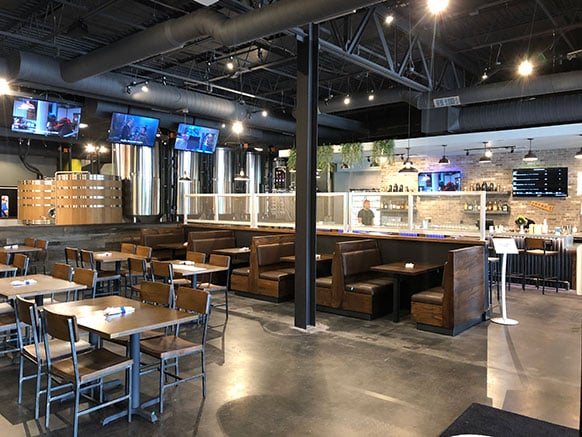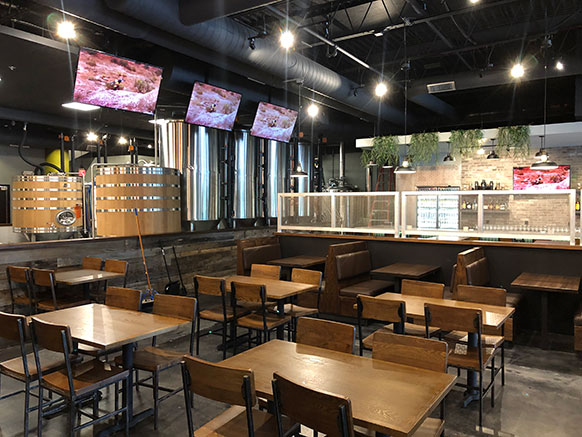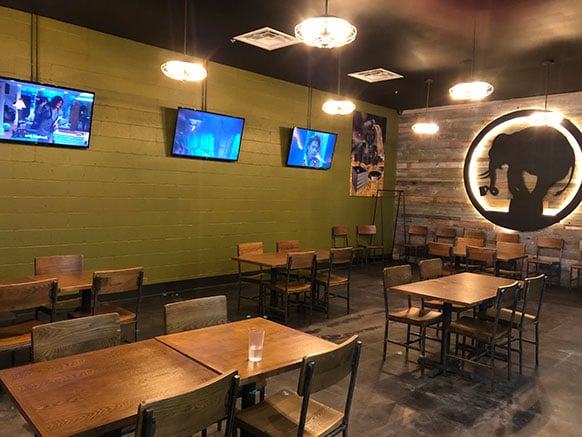 St. Louis, Missouri's Melvin Brewery
Company:
Thoughtful Integrations
Configuration:
17×12 audio/video distribution system
Description:
"Integration was simple using the EVO-IP Control4 drive once the network was set. Quick switching and the ability to use 4K content on a system featuring 4K was quick, easy and reliable thanks to EVO-IP. Following Vanco's best practices was key to a job well done." – Joe Whitaker, Thoughtful Integrations
At Mevlin Brewing they wanted content that showed off their Ninja-themed venue. The 17×12 audio/video distribution system allows for Ninja movies to play all the time. Employees can effortlessly switch sources on any TV when local sporting events are on.
Devices Used Within the System:
17 EVOIPTX1
12 EVOIPRX1
1 EVOIPCTL1
AMS-2624P Luxul Switches
Control4 (Joe would know this part)
TCL Smart TV's
8 4K AppleTV's
4 Spectrum Cable Boxes