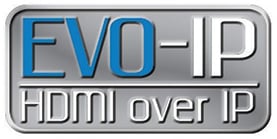 Evolution EVO-IP HDMI over IP Solution
Matrix Switching / Video Wall Processing / Digital Signage / Automated Capability / Control
The award-winning EVO-IP HDMI over IP system delivers the ability to manage, transmit, and receive audio/video signals and control hundreds of devices over a local network. EVO-IP is fully customizable, easy to design, integrate and install. With the ability to transmit virtually lossless 4K@60Hz, 4:4:4, HDR, HDCP 2.2 video, audio, and IR/RS232 control, the EVO-IP is the perfect point-to-point, splitter, switch, matrix and/or video wall solution.
| | EVOIPTX1/RX1 | EVOIPLITE Transmitter/Receiver |
| --- | --- | --- |
| Resolution Supported | 4K/60Hz, 4:4:4, and HDR | 1080p/60Hz |
| Matrix Mode | X | X (EVOIPLITE source cannot be sent to an EVOIPRX1 and vice versa |
| Video Wall Mode | X | |
| OSD Mode | X | |
| Schedule Mode | X | X (cannot schedule switching) |
| Event Mode | X | X |
| Access Mode | X | X |
| Quick Setup | X | X |
| Digital and Analog Audio Breakouts | X | X (only in transmitter mode) |
| Bi-directional IR | X | X |
| RS-232 pass-through | X | X |
| HDMI Loopout | X | |
| IP-less Mode | X | X |
| PoE | X | X |
| App available on iOS and Android | X | X |
| GUI via IP address | X | X |
| Single unit that can either be TX or RX | | X |
Download Manuals and Documents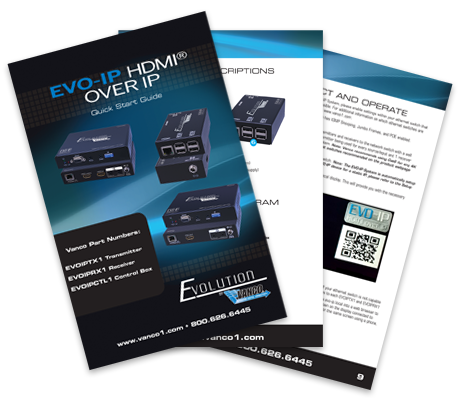 Fully flexible HDMI distribution
With the ability to add over 1,000 transmitters and receivers, the EVO-IP's flexibility and expandability is almost limitless. Design a system today with the confidence that you can continue to add sources and displays to suit your needs in the future.
Connect the latest and greatest components as 4K, HDR 10, and Dolby Vision is supported. Upscale up to 4K and downscale to 720p to work with any mix of displays.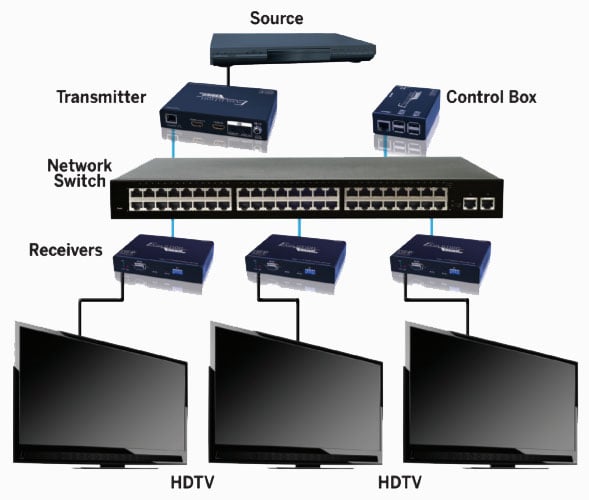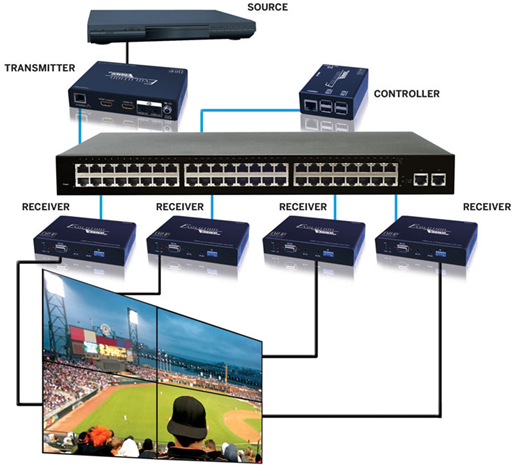 Video Wall Capability
The EVO-IP system supports up to a 5×5 configuration – a 25 display video wall with full flexibility. Have one source spread across all displays, rotate the displays 180° or 270°, create a video wall within a video wall, or switch each display to multiple sources with ease.
Digital Signage Solution
EVO-IP is the perfect solution for digital signage applications. Overlay text, images, and logos to any display. Cycle through an album of images or logos, or have the system automatically cycle through multiple sources.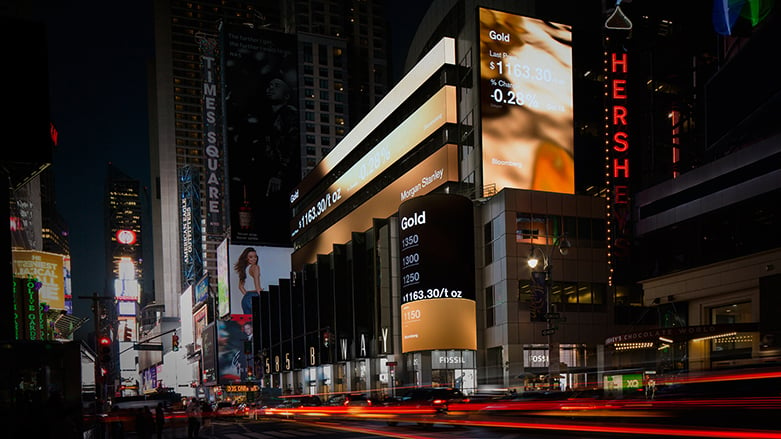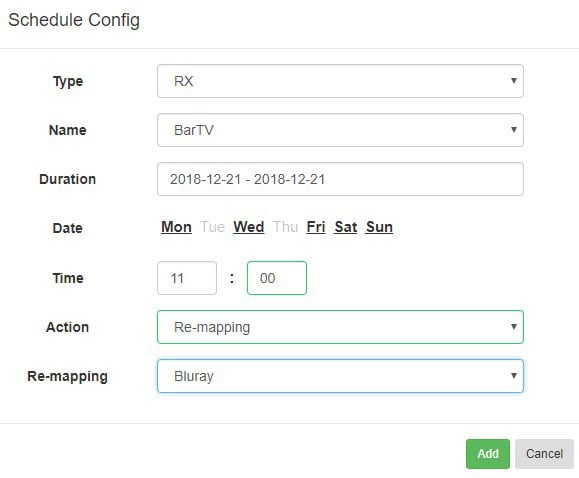 Scheduling and Automation
Schedule recurring switching such as sporting events or a singular event in the future, with no need to manually switch sources to displays each time. Simply schedule an event and EVO-IP does the rest.
User Interface
The EVO-IP User Interface is easy to use and navigate. Control EVO-IP from third party integration, iOS and Android control apps, as well as locally and remotely.
No need to roll a truck! Receive automated notifications and reboot the system remotely.
Two user access levels are available, one full access for the integrator and another that is limited for end user.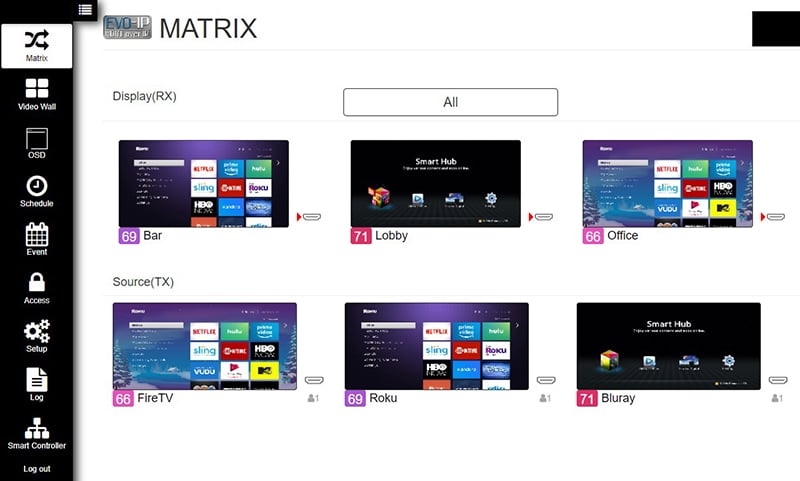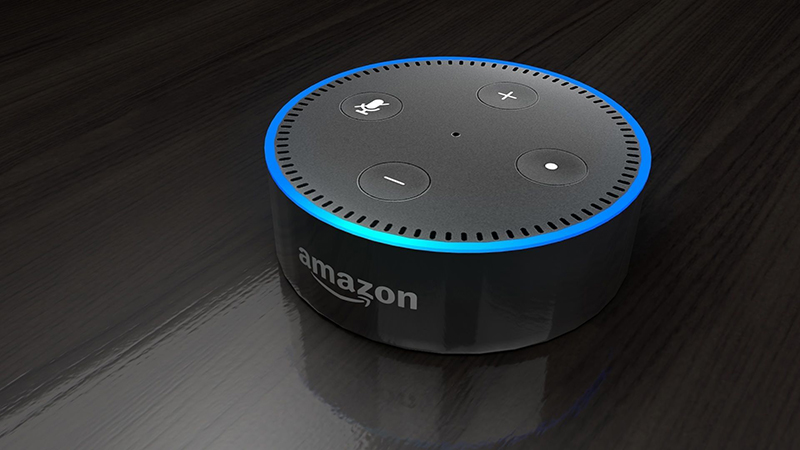 "Alexa, activate EVO-IP"
An EVO-IP exclusive feature, simply activate the EVO-IP skill from your Alexa app. Any Amazon Echo device can control switching with voice commands.
Download Manuals and Documents