Built-in 180° speaker - 180 degree speaker coverage - 2 x 7W Built-in stand/wall mounting bracket - Stand can be angled into position - Wall mount bracket included
4K 60HZ Camera - 4K60Hz Resolution - 120 Degree Field of View - 5x digital zoom - Smart Framing Capabilities Voice Tracking - 6-mic array - Voice tracking capabilities
Collaboration Video Bar
All-in-one design with integrated camera, microphone and speakers
The PulseAudio PA-CVB1 Collaboration Video Bar is an all-in-one, compact design with crystal clear audio with 4K video, perfect for any conference room type application. Advanced AI algorithms allow for multiple framing technologies such as facial detection, sound positioning, and voice tracking to automatically frame meeting participants and adjust focus to always present the best view. Built-in 6-mic array voice tracks and zooms camera to any person who is speaking. Plug and play USB 3.0 connectivity, along with a 3.5mm stereo audio input allows for quick and seamless integration to any video conferencing equipment or software anywhere, and anytime! A truly ideal solution for all small and medium sized collaboration spaces.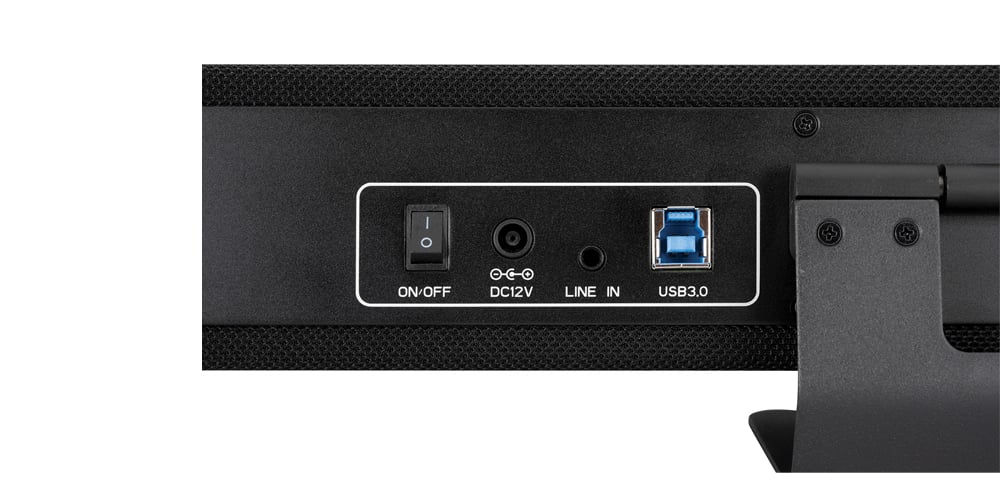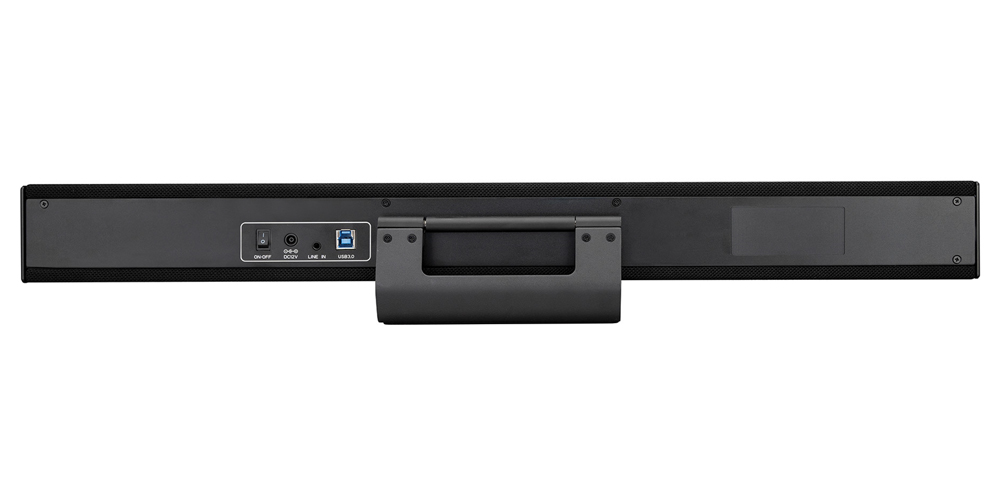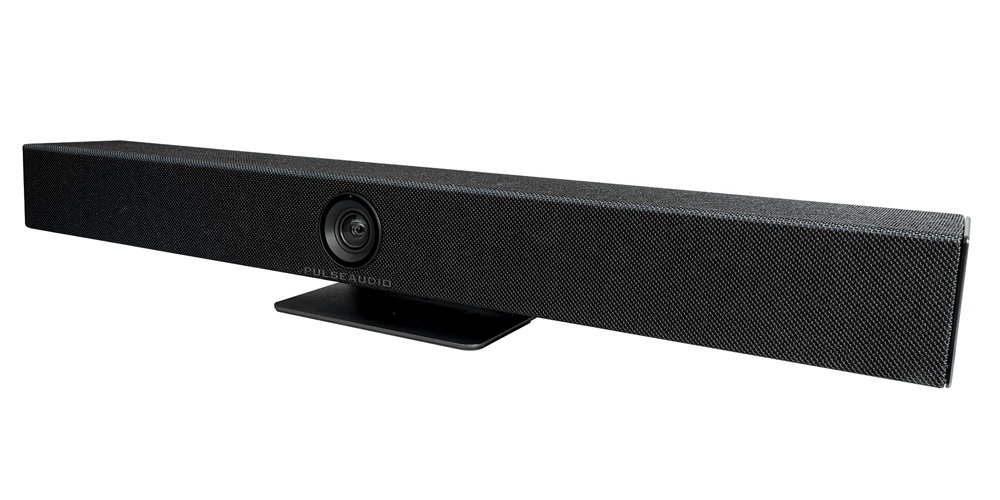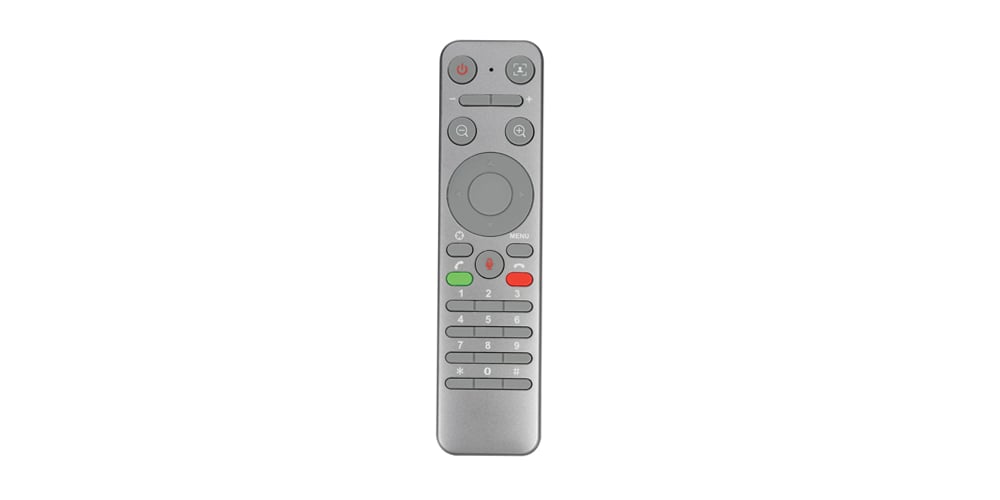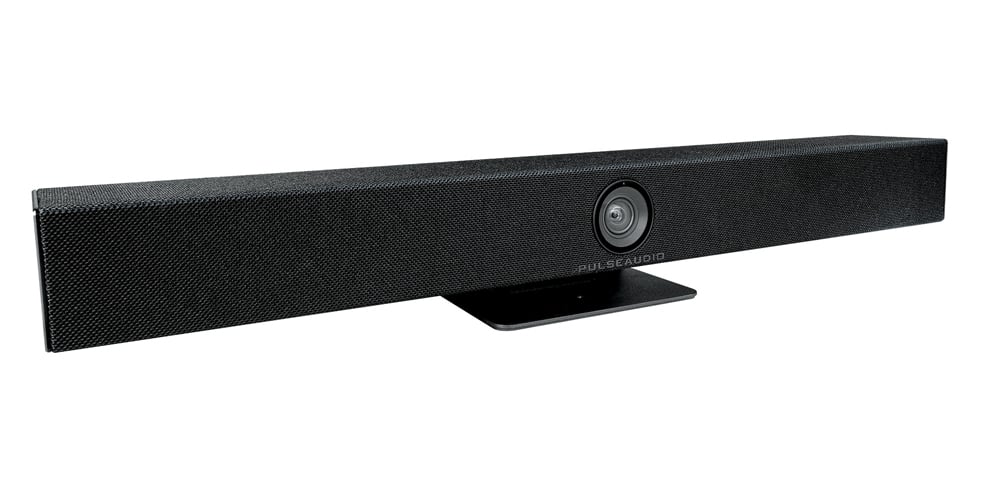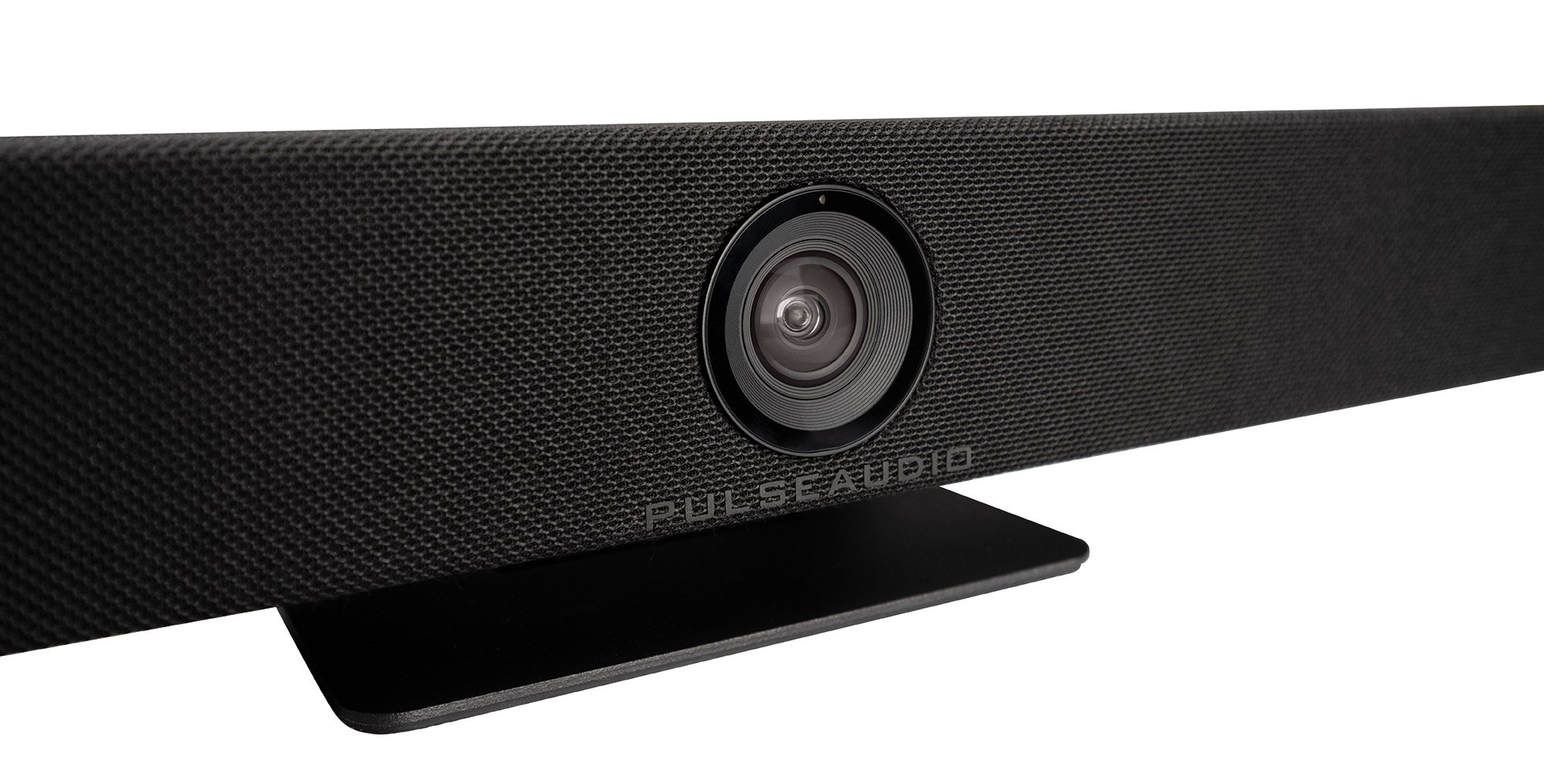 Unmatched Video
8 million pixel high-quality CMOS image sensor
Incredibly Easy
Easy to use with the most popular video conferencing platforms, including but not
limited to Microsoft Teams, Skype for Business, Zoom, GoToMeeting, and more.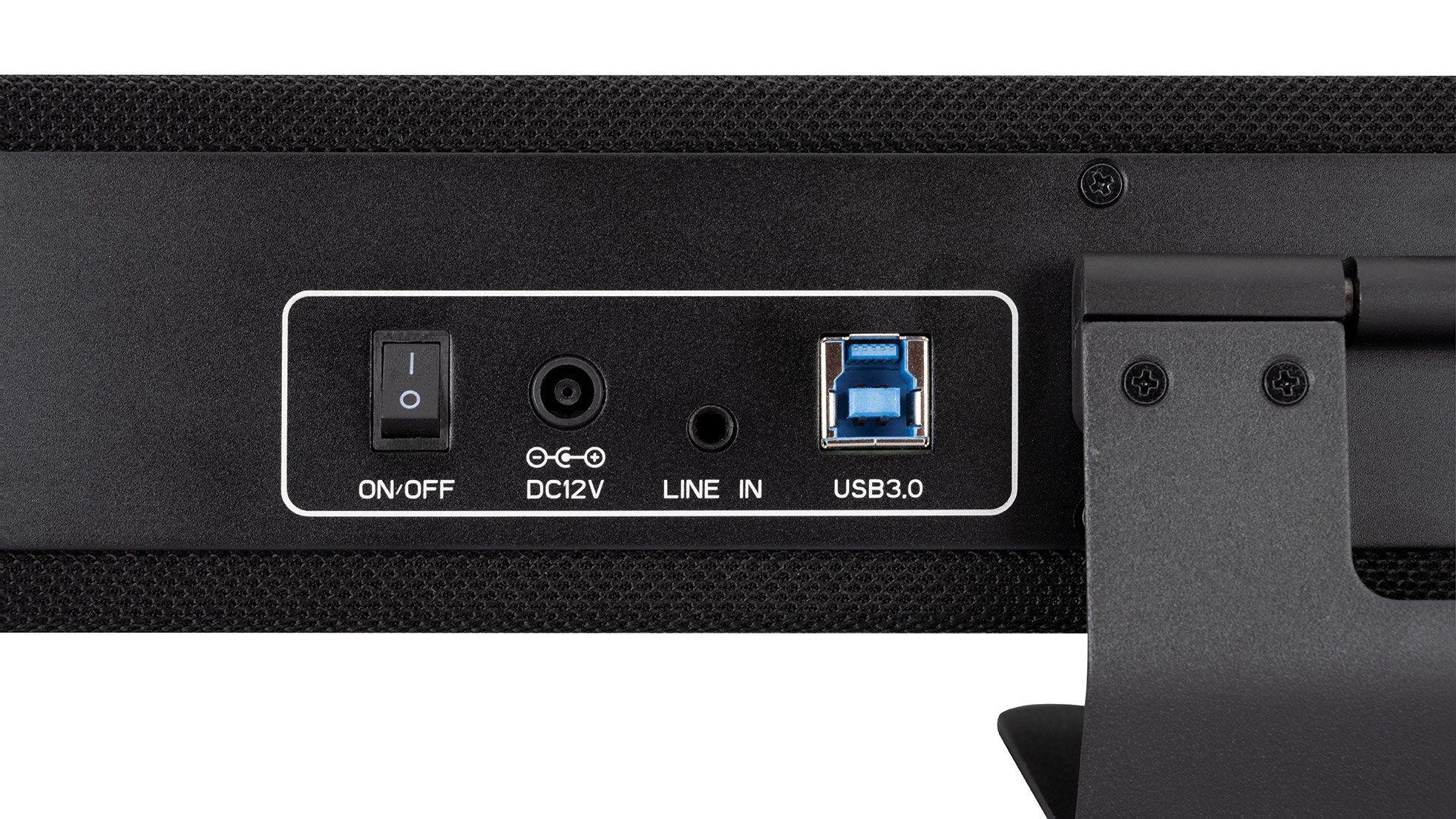 Handy Remote
Full control of your video bar.
Specifications
Image Sensor……………………………………………………….8 million pixel high-quality CMOS image sensor
Camera Angle………………………………………………………120°(D)/107.2°(H)/74.1°(V)
Zoom……………………………………………………………………..5x digital zoom
Video Output……………………………………………………….Up to 4K
AI Smart Framing………………………………………………..Face detection & sound location & voice tracking
Microphone Type ………………………………………………..6-mic array
Pickup Distance…………………………………………………..6 meters
Processing…………………………………………………………….AEC & AGC & ANS & Sound source localization
Speaker …………………………………………………………………2*7W
Remote Control …………………………………………………..Infrared remote control
USB Interface……………………………………………………….1*USB3.0 (Type-B), compatible with USB2.0
Audio Port ……………………………………………………………1*3.5mm linear input
Power Connector ………………………………………………..HEC3800 power socket (DC12V, 2A)
Wall Bracket …………………………………………………………Standard wall mount bracket
Dimensions …………………………………………………………..23.54" x 3.39" x 3.05" inches (598 x 86 x 77.5mm)
Weight…………………………………………………………………..6.76 lbs (3.07 kg)